Hualien expected to experience 38-degree heat Saturday – Focus Taiwan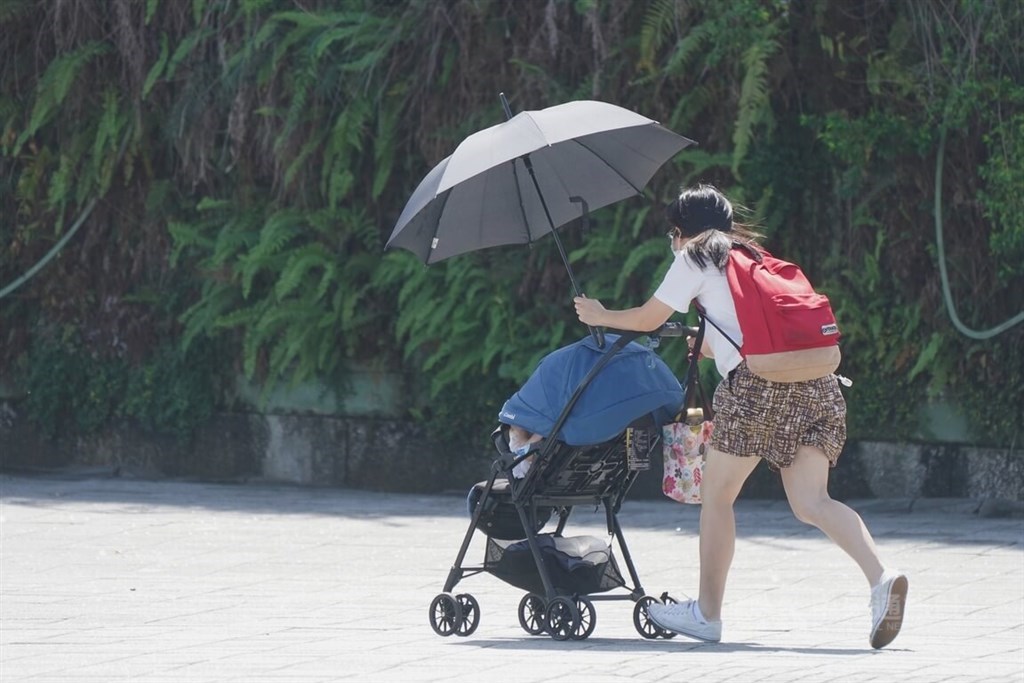 source https://focustaiwan.tw/society/202208270004
Taipei, Aug. 27 (CNA) With sunny skies expected to prevail, Hualien County in the east is forecast to continue to experience highs of 38 degrees Celsius on Saturday, according to the Central Weather Bureau (CWB).
In the wake of the lingering heat, the CWB has issued a "red" heat alert for the valley areas in Hualien, indicating the county will experience a maximum temperature of 38 degrees for three consecutive days.
On Friday, the bureau's weather monitoring station at Hualien's Fuyuan township recorded the highest temperature of 40.8 degrees around Taiwan, ahead of 37.8 degrees at the Wuhe monitoring station, also in the county, the CWB said.
The bureau said an "orange" heat warning has gone into effect in Taipei and New Taipei cities in the north, Kaohsiung City and Pingtung County in the south, and Yilan and Taitung counties in the east.
The CWB added that a "yellow" heat alert has gone into effect in Taoyuan City in the north, Taichung City and Changhua and Nantou counties in central Taiwan, as well as Yunlin County, Chiayi and Tainan cities in the south.
According to the CWB's three-level heat advisory system, an orange warning is issued if the maximum temperature reaches 36 degrees for at least three consecutive days, while a yellow alert refers to a one-day temperature high of 36 degrees.
The CWB said the heat warnings would remain in effect into late Saturday afternoon.
It urged people taking part in outdoor activities to stay hydrated and to take precautionary measures to avoid sunburn.
Elsewhere, daytime temperatures are expected to range between 33 and 35 degrees around Taiwan on Saturday before a mild weather system sets in at night to bring some brief rain in the areas north of Taichung as well as the east, the CWB said.
Stable weather is expected to continue in the first part of next week as scotching heat keeps enveloping Taiwan from Monday to Wednesday, the CWB said.
Citing the European Centre for Medium-Range Weather Forecasts' (ECMWF) model, Wu Der-rong (吳德榮), an adjunct associate professor of atmospheric sciences at National Central University, said a tropical disturbance is likely to be formed in the far east of Taiwan on Monday (Aug. 29) and it is worth observing whether it will strengthen into a tropical storm.
Wu, however, said what path the tropical disturbance will take remains unclear.
(By Chen Cheng-wei, Yu Hsiao-han and Frances Huang)
Enditem/cs
source https://focustaiwan.tw/society/202208270004