Ukrainian Official Who Defected to Russia in 2014 Killed: Report – Newsweek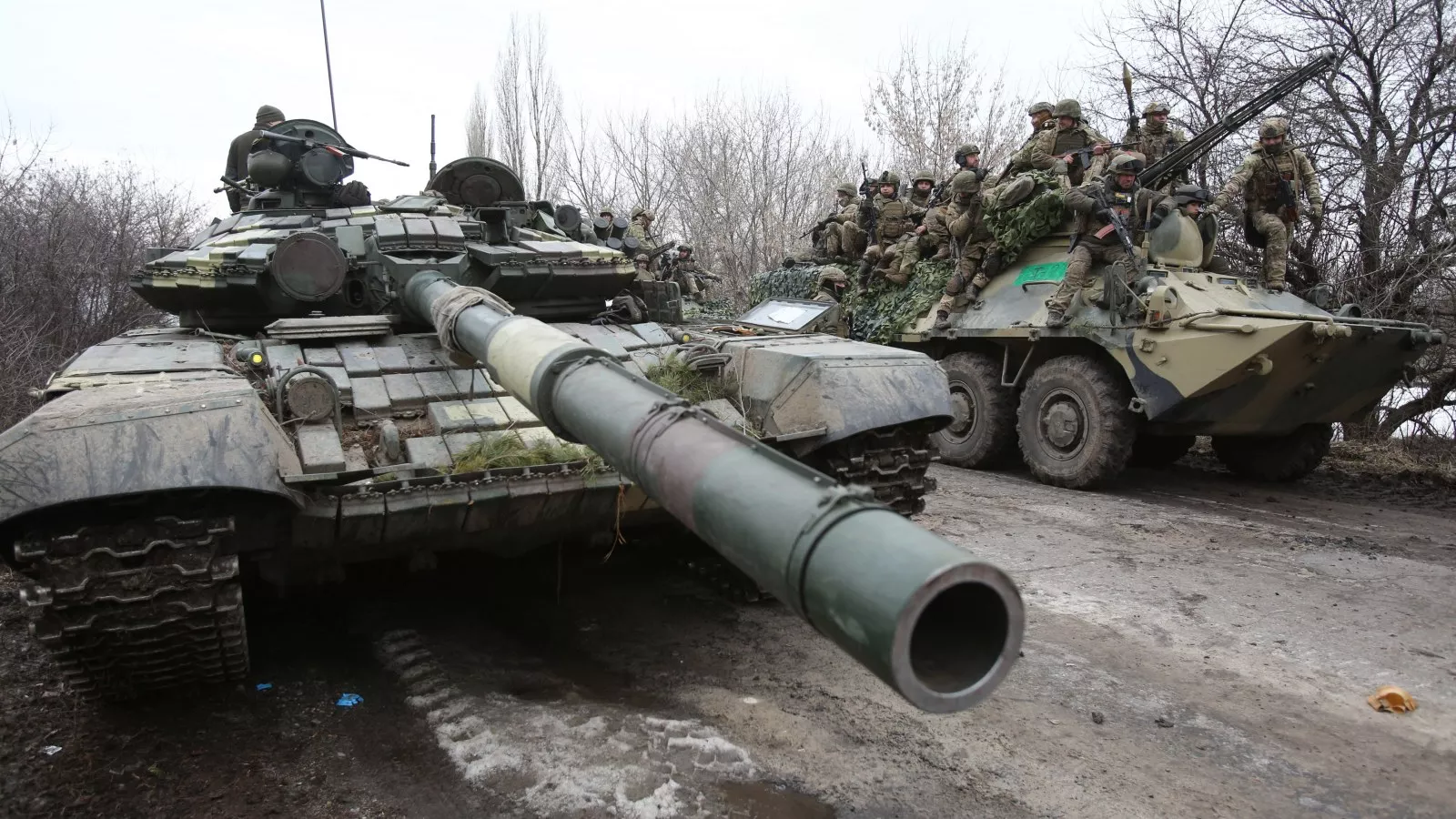 source https://news.google.com/__i/rss/rd/articles/CBMiVmh0dHBzOi8vd3d3Lm5ld3N3ZWVrLmNvbS91a3JhaW5lLWFza3lhci1sYWlzaGV2LWtpbGxlZC1jYXItYm9tYi1ydXNzaWEtbHVoYW5zay0xNzM3NTcx0gFcaHR0cHM6Ly93d3cubmV3c3dlZWsuY29tL3VrcmFpbmUtYXNreWFyLWxhaXNoZXYta2lsbGVkLWNhci1ib21iLXJ1c3NpYS1sdWhhbnNrLTE3Mzc1NzE_YW1wPTE?oc=5
Video has emerged reportedly showing a Ukrainian who defected to Russia eight years ago being killed in a car bomb attack.
The clip, which has been shared on social media and messaging service Telegram, is said to show the moment Askyar Laishev was killed following a targeted attack in the Russian-held city of Staroblisk, in eastern Ukraine, on August 11.
The footage shows a dark-colored vehicle bursting into flames while driving down a road, with black smoke billowing out of it.
Laishev is said to have been inside the car at the time of the suspected bomb attack. Laishev worked for Ukraine's security service before joining the separatist military state, the Luhansk People's Republic, as head of intelligence in 2014.
The city of Starobilsk is a part of the Luhansk Oblast, a region which has been under control by Russia and the Luhansk People's Republic following the invasion of Ukraine.
Newsweek has not been able to verify the footage, or the reports of Laishev's death. Russia's Ministry of Defense has been contacted for comment.
The attack is said to have been carried out by members of Ukraine's National Resistance.
"We emphasize once again that collaborationism is harmful to your health, so every traitor has vain hopes that retribution will not come to him," the group said.
Visegrad24, a news aggregator which posts updates on the Russian invasion of Ukraine, also shared footage of the attack on "traitor" Laishev.
"After Russia took control of Starobelsk, in the Luhansk Region, on March 2nd 2022, he was given a top position in the local police there. Ukrainian partisans bombed his car on Aug. 11," Visegrad24 tweeted.
"According to some sources, he survived with 90% burns on his body. Other sources say he died in the attack. Looking at the fireball after the explosion, the second option is more likely."
The self-proclaimed People's Republic of Luhansk, along with the People's Republic of Donetsk, were one of two breakaway regions that Russian President Vladimir Putin formally recognized as independent in the Donbass region of eastern Ukraine just prior to the invasion in February.
Elsewhere, Britain's Ministry of Defense reported on August 27 there had been a "increase in the intensity of Russian assaults" along the Donetsk sector of the Donbas in recent days. British officials said the move may be part of plans to pull in Ukraine forces and foil a potential counter attack
"Pro-Russian separatist militia have probably made some progress towards the center of the village of Pisky, near Donetsk Airport. However, overall, Russian forces have secured few territorial gains," the MoD tweeted.
"There is a realistic possibility that Russia has increased its efforts in the Donbas in an attempt to draw in or fix additional Ukrainian units, amid speculation that Ukraine is planning a major counter-offensive."
source https://news.google.com/__i/rss/rd/articles/CBMiVmh0dHBzOi8vd3d3Lm5ld3N3ZWVrLmNvbS91a3JhaW5lLWFza3lhci1sYWlzaGV2LWtpbGxlZC1jYXItYm9tYi1ydXNzaWEtbHVoYW5zay0xNzM3NTcx0gFcaHR0cHM6Ly93d3cubmV3c3dlZWsuY29tL3VrcmFpbmUtYXNreWFyLWxhaXNoZXYta2lsbGVkLWNhci1ib21iLXJ1c3NpYS1sdWhhbnNrLTE3Mzc1NzE_YW1wPTE?oc=5