Putin's Call for More Troops Shows Russia 'in Trouble' in Ukraine: Hertling – Newsweek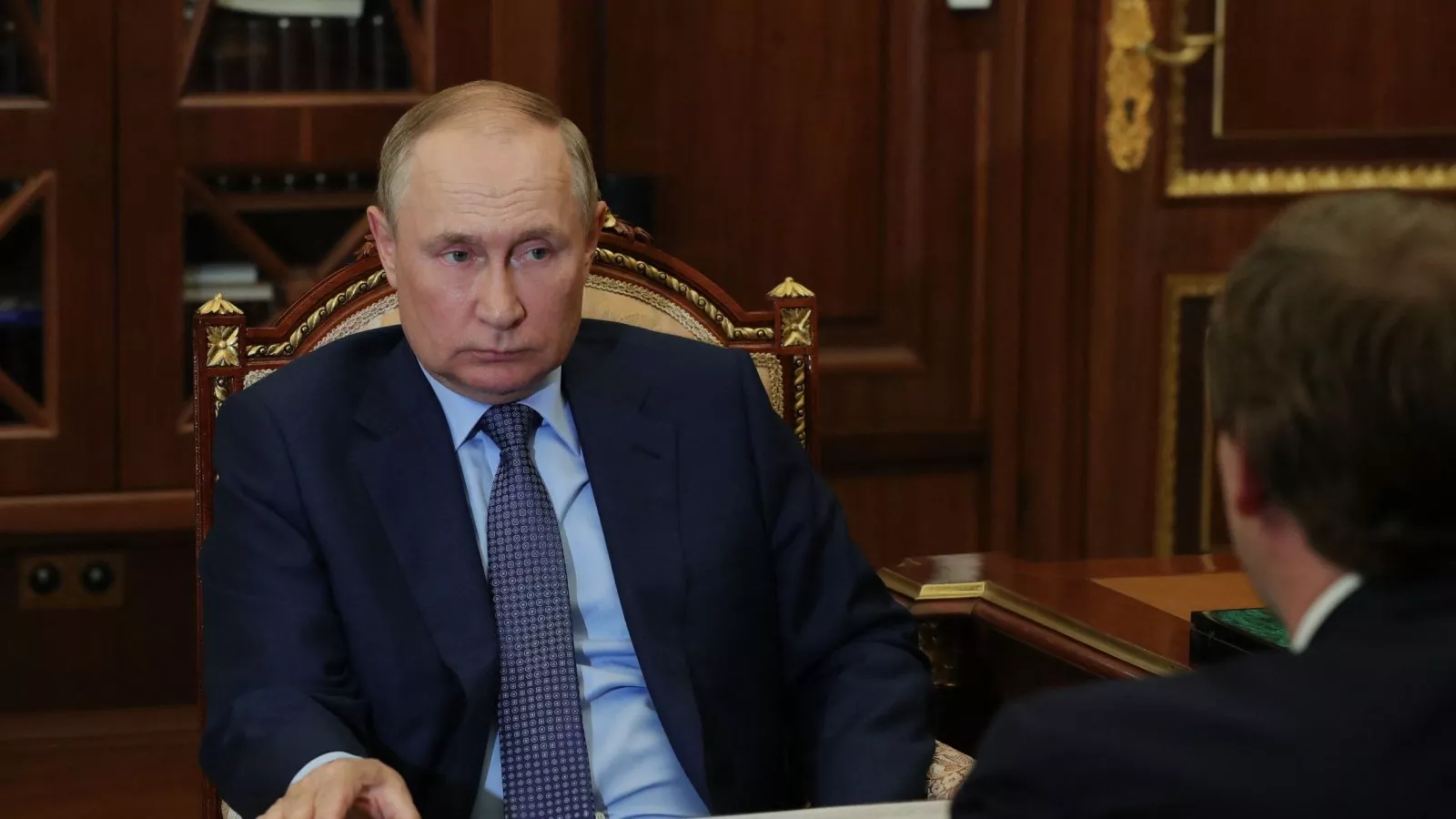 source https://news.google.com/__i/rss/rd/articles/CBMiXmh0dHBzOi8vd3d3Lm5ld3N3ZWVrLmNvbS9wdXRpbnMtY2FsbC1tb3JlLXRyb29wcy1zaG93cy1ydXNzaWEtdHJvdWJsZS11a3JhaW5lLWhlcnRsaW5nLTE3Mzc1NjbSAQA?oc=5
Russian President Vladimir Putin's call for more troops amid his country's war with Ukraine shows that his military is "in trouble," retired U.S. Army Lieutenant General Mark Hertling said Saturday.
Putin launched the invasion of Ukraine on February 24, hoping for a quick victory against his Eastern European neighbor. However, his military, which has been plagued by a myriad of issues in recent months, was met with a stronger-than-expected defense effort from Ukraine. Six months later, the Ukrainian military, bolstered by military aid from allies including the United States, forced Moscow's troops to retreat to the most easternmost parts of Ukraine, where fighting continues with no clear end in sight.
Russia has largely failed to achieve any of their objectives during the invasion, and reports have emerged that a high number of its troops have either been killed during fighting—and many of those who remain reportedly lack motivation, experience or strong leadership.
In the latest effort to increase the number of fighters, Putin ordered the Russian military to add 137,000 new troops, which would bring the total number to 1.15 million. The decree will take effect January 1, and will likely rely on volunteers, according to the Associated Press.
Hertling, during an appearance on CNN, said the order is a bad sign for Russia's prospects of achieving victory in Ukraine.
"It tells me they're in trouble," he said.
He pointed out several reasons the order, which he said comes as most of Russia's "units on the frontline are at very low strengths," may not necessarily help the country recruit strong forces—including that recruitment efforts will target people up to 60 years old.
"Are they going to just put these new soldiers that they recruit through the basic training that they have, which truthfully, is not very good and then send them right out to a unit to try to learn combined arms operations, which are very difficult, without any additional training? If that's the case, they're going to be in trouble," he said. "I knew the Russian military was bad. I didn't know they were as bad as they were, based on personal observation and discussion with their leader."
Russia requires all men between the ages of 18 and 27 to serve at least one year in the military, but many avoid the draft due to health reasons or to go to college, according to the AP. As the Russian military stalls in Ukraine, the Kremlin in recent months has made several efforts to find new recruits.
Russia has even offered "lucrative" cash bonuses to volunteers who fight in Ukraine, British intelligence reported earlier this month. The Kremlin has also reportedly forcibly conscripted at least 430 miners from the Luhansk region, according to the region's governor, Serhiy Haidai.
But heightened recruitment efforts have had some consequences. The Wagner Group, which helps with recruitment of the Russian military, has allegedly lowered its recruitment standards due to heavy losses. Meanwhile, other troops have been rushed to the frontlines in Ukraine with little to no training.
Newsweek reached out to the Russian Ministry of Defense for comment.
source https://news.google.com/__i/rss/rd/articles/CBMiXmh0dHBzOi8vd3d3Lm5ld3N3ZWVrLmNvbS9wdXRpbnMtY2FsbC1tb3JlLXRyb29wcy1zaG93cy1ydXNzaWEtdHJvdWJsZS11a3JhaW5lLWhlcnRsaW5nLTE3Mzc1NjbSAQA?oc=5