'Get out now': Mayor urges residents to flee ahead of rising river waters in Mississippi – CNN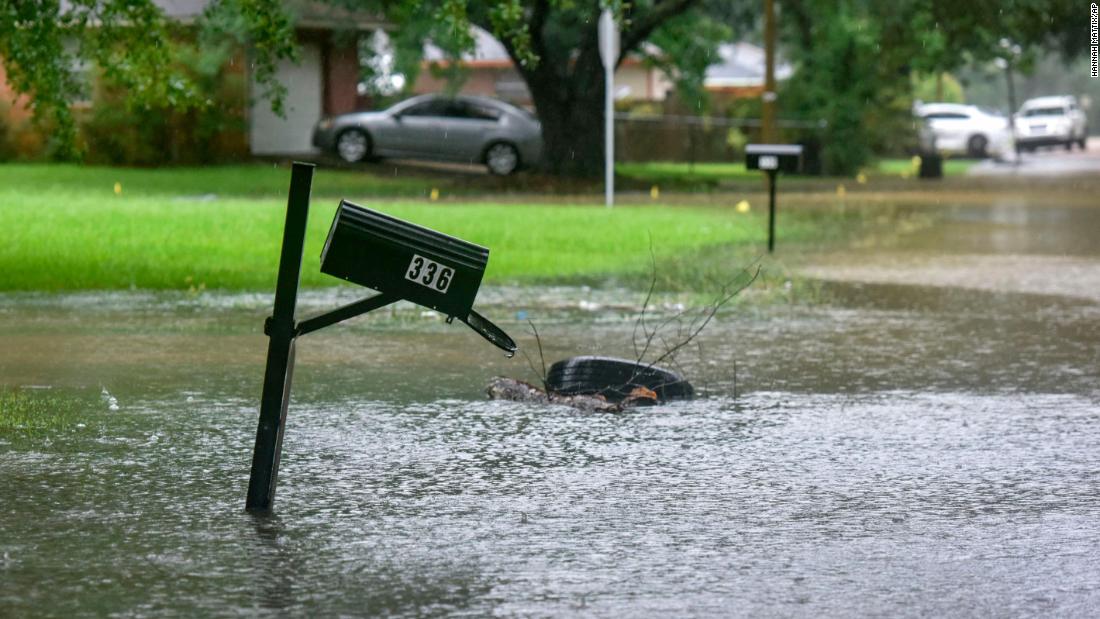 source https://www.cnn.com/2022/08/28/us/mississippi-pearl-river-flood-warning-sunday/index.html
"We want them to get out and be prayerful that the worst does not come," Mayor Chokwe Antar Lumumba told CNN's Pamela Brown on Sunday evening. "We don't want to risk the potential that it could happen and they be present within their homes."
Authorities earlier predicted Mississippi's Pearl River to reach 36 feet and crest by Tuesday due to the rain, but the river is now expected to crest late Sunday through Monday evening before slowly lowering.
"Unfortunately because we have seen these events as recently as 2020, we have a reference point, and we know the damage that can occur," he said.
"If we risk the life of one individual, that's one individual too many," Lumumba said. "Our residents have been inundated with persistent rain over the last few days."
"The state of Mississippi is as prepared as possible for this flooding," Reeves said. "My administration, including (Mississippi Emergency Management Agency), is monitoring this situation closely, and actively working to respond as quickly as possible to ongoing developments with flooding."
While river levels this week aren't expected to reach the same levels as 2020, Lumumba told CNN that's not reason to underestimate the flood waters.
Since the 2020 flooding event, Lumumba said officials have been able to better instruct residents on how to prepare for the flood by taking pictures of their property and locating their critical documents.
"Whether or not we have the same number of homes that are affected this time, for those homes that are affected, that's a handful too many that can be impacted," the mayor said. "So, we want to make sure that we have the mitigation after we have recovery, that this no longer has to be commonplace in the city of Jackson."
"We are expecting waters to begin to impact neighborhoods as early as Sunday evening," Lumumba said Saturday, adding as many as 150 homes are expected to be affected by the flooding.
The Ross R. Barnett Reservoir inflows crested Sunday morning, but "there is still a lot of water that must flow downstream," according to a release from the Pearl River Valley Water Supply District. The 33,000-acre reservoir provides water to Jackson and is upstream from the Pearl River.
Memories of 2020 flooding
Authorities are warning that communities affected by the flood in 2020 face a high probability of being impacted again. "Residents in those impacted areas should be ready to leave within 48 hours," Lumumba said Saturday.
The mayor warned residents that flood waters may remain on the ground for several days, and residents should be prepared to be away from their homes for up to two weeks.
Jackson Public schools announced Saturday that all students attending McLeod Elementary School will shift to virtual learning on Monday and Tuesday due to the flooding in the city. Any students attending other schools in the district impacted by the flooding can attend classes virtually or in person, the statement read.
Low water pressure led to Forest Hill High and Timberlawn Elementary schools to shift to virtual learning Monday and Tuesday as well, the district said Sunday.
Meals will be available at Spann Elementary, Chastain Middle and Murrah High schools for all students who have shifted to virtual learning, the district said.
A flood warning remains in effect in parts of Mississippi, including in Jackson around the Pearl River, until further notice, the National Weather Service said.
In Ridgeland, Mississippi, just north of Jackson, residents who had to evacuate during 2020's floods found themselves packing their bags again.
Hot and humid weather persists
On Saturday morning, after heavy rainfall, the Pearl River Valley Water Supply District increased the discharge from Barnett Reservoir to 60,000 cubic feet per second, a move the district warned will put water on Jackson streets.
The threat of flooding will be limited to localized areas Sunday as slow-moving thunderstorms reform during the day, according to CNN Meteorologist Derek Van Dam. Scattered thundershowers could produce an additional 1-2 inches of rain by Sunday night, mainly south of Interstate 20.
Hot and humid conditions will persist, with highs in the middle to upper 80s.
Jackson's mayor urged residents to stay away from flooded areas.
"We do not need sightseers, and we do not need you putting yourself or those that are helping with rescue efforts in harm's way," Lumumba said.
CNN's Michelle Watson and Hannah Sarisohn contributed to this report.
source https://www.cnn.com/2022/08/28/us/mississippi-pearl-river-flood-warning-sunday/index.html